February 2016 was quite a whirlwind. I got my wisdom teeth out and Leonardo finally won his Oscar! However, because I got my teeth out and I discovered the wonderful world of anime, I actually didn't do as much reading as I did last month.

In March, I spent most of my time playing lacrosse! School got pretty tough too because I'm taking an anatomy and physiology course which requires a lot of rigorous studying instead of reading. :/
Books Read:
The Last Girl by Joe Hart
The Truth by Jeffry W. Johnston
Marked by Laura Williams McCaffrey
Bluescreen by Dan Wells
Firstlife by Gena Showalter
A Study in Charlotte by Brittany Cavallaro
How Willa Got Her Groove Back by Emily McKay
The Curious Incident of the Dog in the Night-Time by Mark Haddon
Some of the Parts by Hannah Barnaby
Holding Court by K.C. Held
On the Edge of Gone by Corinne Duyvis
Tell Me Three Things by Julie Buxbaum
Playing Defense by Cate Cameron
Half Bad by Sally Green
Favorite Book of the Months:
Favorite Cover of the Month: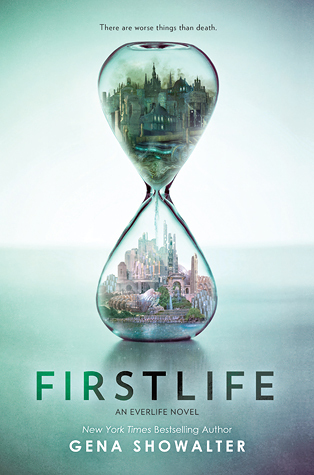 What I've Been Watching:
Attack on Titan... I finished this in an entire week. I want to read the manga now because I want to know what happens next!

I also finished up with all the Once Upon A Time episodes on Netflix. Now I just need the next season to finish so I can watch it!

Shadowhunters... I've been trying to catch up with this one. I have a few episodes left.

I'm currently watching Black Butler now. It's pretty good but it's a different kind of anime than I usually watch.
What I've Been Listening To:
The Hamilton Musical CD! Yes, I said this in January... nothing's changed. This album is still gold.
April TBR:
Nightstruck by Jenna Black
The Haters by Jesse Andrews
A Tyranny of Petticoats by Jessica Spotswood
Into the Dim by Janet B. Taylor
The Great American Whatever by Tim Federle
Paper Girls by Brian K. Vaughan
No Love Allowed by Kate Evangelista
Anything You Want by Geoff Herbach
Pieces of You and Me by Erin Fletcher
Arena by Holly Jennings
Surviving High School by Lele Pons and Melissa de la Cruz
What was March like for you? What're your April plans?