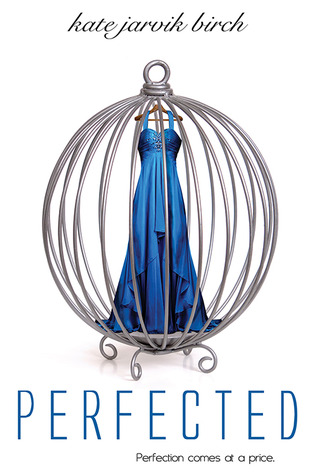 Waiting on Wednesday is a weekly meme hosted by
Breaking the Spine.
I was bred to be the perfect pet. I was bred for my beauty and grace, to be a showpiece, an ornament to sit upon the couch, to sing, to dance, to play the piano and paint. I was bred to willingly put my owner's happiness before my own.
Until Penn. The handsome and rebellious son of the congressman who owns me, he's the only person who's seen past my perfect exterior to the girl underneath. Falling for him is forbidden. Falling for him is freeing.
But there's a dark underworld lurking beneath my pampered life. The only thing more dangerous than staying with Penn's family is escaping it, because if I fail, I face a fate far worse than death...
For fans of Kiera Cass's Selection series and Lauren DeStefano's Chemical Garden series, Perfected is a chilling look at what it means to be human, as well as a stunning celebration of the power of love to set us free, wrapped in a glamorous-and dangerous- bow.
Will be released July 1, 2014 by Entangled Teen!
______________________________________________________________________
Want to be featured in an interview on my blog?