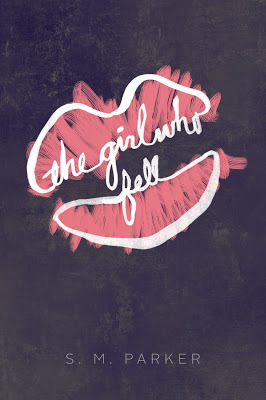 Title:
The Girl Who Fell
Author:
Shannon M. Parker
Publisher:
Simon Pulse
Release Date:
March 1, 2016
Source:
Netgalley
Genre:
Contemporary
His obsession.
Her fall.
Zephyr is focused. Focused on leading her team to the field hockey state championship and leaving her small town for her dream school, Boston College.
But love has a way of changing things.
Enter the new boy in school: the hockey team's starting goaltender, Alec. He's cute, charming, and most important, Alec doesn't judge Zephyr. He understands her fears and insecurities-he even shares them. Soon, their relationship becomes something bigger than Zephyr, something she can't control, something she doesn't want to control.
Zephyr swears it must be love. Because love is powerful, overwhelming, and... terrifying?
But love shouldn't make you abandon your dreams, or push your friends away. And love shouldn't make you feel guilty-or worse, ashamed.
So when Zephyr finally begins to see Alec for who he really is, she knows it's time to take back control of her life.
If she waits any longer, it may be too late.
**Thanks so much to Simon & Schuster for allowing me to read this book in exchange for an honest review!**
The Girl Who Fell
follows a girl named Zephyr who is an amazing field hockey player, which is what originally piqued my interest in this story. I've played field hockey for 6 years and absolutely loved it, so I already had something in common with Zephyr.
One day at school, a new boy named Alec shows up. He ends up talking with Zephyr because he is a friend of Zephyr's friend. Before you know it, the two of them are falling for each other. Alec is the absolute perfect boyfriend; he's always there for Zephyr and cares about her so much. However, before long, the relationship completely takes a turn for the worse.
I think one thing I really liked about this book is that from the outside, it looks like a pretty little contemporary. If you don't read the synopsis, you are going to be completely surprised by what happens and the relationship completely changing and I think that's the beauty of this lovely book. However, even though I read the synopsis and knew what was coming, I still didn't want to believe it. I loved Alec probably as much as Zephyr did. He was so cute and cuddly and was honestly just the perfect boyfriend. Who wouldn't want that? I can definitely see how people get stuck in unhealthy relationships so easily now.
I honestly loved this book. Shannon M. Parker wrote a book about a very touchy topic in a wonderful way and I know that I will be recommending this book endlessly.