Title:
The Yearbook
Author:
Carol Masciola
Publisher:
Merit Press
Release Date:
October 2015
Source:
Publisher for Review
Genre:
Historical Fiction/Contemporary
Edition:
Hardcover (224 pages)
Misfit teen Lola Lundy has every right to her anger and her misery. She's failing in school, living in a group home, and social workers keep watching her like hawks, waiting for her to show signs of the horrible mental illness that cost Lola's mother her life. Then, one night, she falls asleep in a storage room in her high school library, where she's seen an old yearbook-from the days when the place was an upscale academy for young scholars instead of a dump. When Lola wakes, it's to a scene that is nothing short of impossible.
Lola quickly determines that she's gone back to the past-eighty years in the past, to be exact. The Fall Frolic dance is going full blast in the gym, and there she makes an instant connection with the brainy provocative Peter Hemmings, class of
'24. His face is familiar, because she's seen his senior portrait in the yearbook. By night's end, Lola thinks she sees hope for her disastrous present: She'll make a new future for herself in the past. But is it real? Or has th major mental illness in Lola's family background finally claimed her? Has she slipped through a crack int me, or into a romantic hallucination she created in her own mind, wishing on the trigged pages of a yearbook from a more graceful time long ago?
**Thanks so much to Merit Press for allowing me to read this book in exchange for an honest review!**
As soon as I heard about The Yearbook, I knew it was going to be an interesting read; unlike any other. The story follows a girl named Lola who lives in a group home do to the fact that her mother died after suffering from an illness. At school, she's helping the librarian clean out a section in the library that had once caught fire. While cleaning, she finds an old yearbook from 1924 and she accidentally falls asleep shortly after. When she awakes, she finds that she is in 1924! She meets a few people, such as Thumbtack, Whoopsie, and Peter, whom she begins to fall for. However, she ends up coming back to the current year before long, and she eagerly yearns to go back.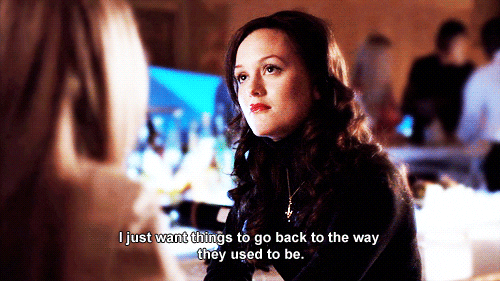 Lola was such an interesting character. It was great because you never knew if what Lola was going through was actually real or not because of the unreliability due to her mother. YAY FOR UNRELIABLE NARRATORS. I also loved how fun-loving she was. She had a true liking for the past and nobody else could appreciate it, so I'm definitely in the same boat as her when it comes to that.
The book started off with a bang, which I enjoyed. There was no waiting in this book! Plus, it was fairly short, so I got to read the whole thing in only two sittings. I think my favorite parts were definitely the parts of the past as well as the parts when she went to the local boutique that was filled with old-school things. I'd love it if I had a boutique like that around here! Nonetheless if it was an old-school movie theater!
I'd definitely suggest picking up a copy of The Yearbook if you're looking for a unique historical with an unreliability twist.