Title:
Identity Crisis
Author:
Melissa Schorr
Publisher:
Merit Press
Release Date:
January 29, 2016
Source:
Publisher for Review
Genre:
Contemporary
Edition:
Hardcover (240 pages)
When curvaceous Annalise Bradley's scandalous freshmen year hookup sparks the anger of her female classmates, three of them decide to get back at her by "catfishing" her, creating a fake online profile of the perfect boy to toy with her affections.
Against her better nature, introverted Noelle Spiers, goes along with her friends' plan, hoping to distract Annalise from dreamy Cooper Franklin, her lifelong crush who has fallen for Annalise instead.
As Annalise discovers she is being played and seeks revenge, Noelle increasingly regrets her role in the cruel hoax and tries to salvage their relationship.
Told in alternative perspectives, IDENTITY CRISIS covers romance, betrayal, and timeless friendship in the age of modern technology.
**Thank you so much to Merit Press for allowing me to read this in exchange for an honest review!**
Identity Crisis follows two characters: Annalise and Noelle. Annalise has gone through a pretty scandalous past, though only she knows what actually went down. Rumors can ruin lives. Noelle is best friends with the girl whose boyfriend was also involved in the scandal. She also has a huge crush on Cooper, the guy who has been eying Annalise quite a lot lately. That's why her best friend, Eva, comes up with the idea to catfish Annalise and make her fall for someone who isn't real in order to get Cooper away from her.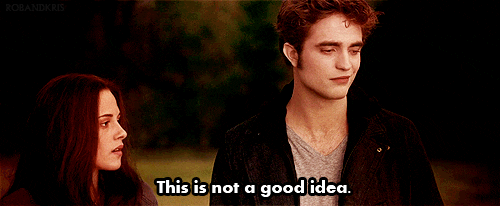 One thing I really loved about this book was the dual perspectives. I don't know about you, but I'm a sucker for those! It's really cool to not get into only one character's head, but two. Especially two who are somewhat enemies, in a way.
Though Noelle started out as a character that I couldn't stand, I began to like her towards the end. She really grew as a character and began to realize what she should and shouldn't do in life, and that was respectable. I also like how she began to stand up for herself and not care what others thought about her.
I felt so bad for Annalise though just about the whole story. People didn't really listen to her because she wasn't "popular" so she couldn't exactly tell people what really happened when it came to the scandal. If I was in her position, I don't know how I'd even show up at school. However, she did have a friend that helped her through it all, and sometimes that's really all you need.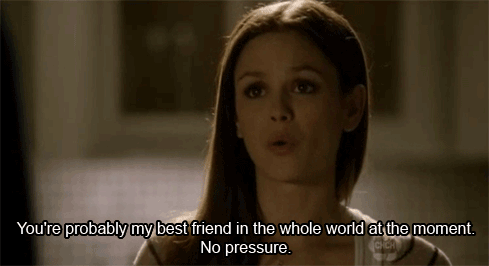 Identity Crisis was the perfect story of what it's like to be on either side of the bully spectrum, and I honestly couldn't put it down. It was very honest and had a strong message shining throughout. I'm very excited to read more by Schorr in the future.